Hey guys, today we are going to be checking out some of the best budget gaming laptops available right now, this list is based on performance, features, price, and more.
5.)  ACER NITRO 5
The fifth product on our list is the Acer Nitro 5. This is a great entry-level gaming laptop if you game on the go and you want an inexpensive laptop that not only performs great but also has above-average performance. The Acer Nitro 5 is one of your best options. This machine comes in at $799 on Amazon, but you might be able to find a better sale price if you shop around.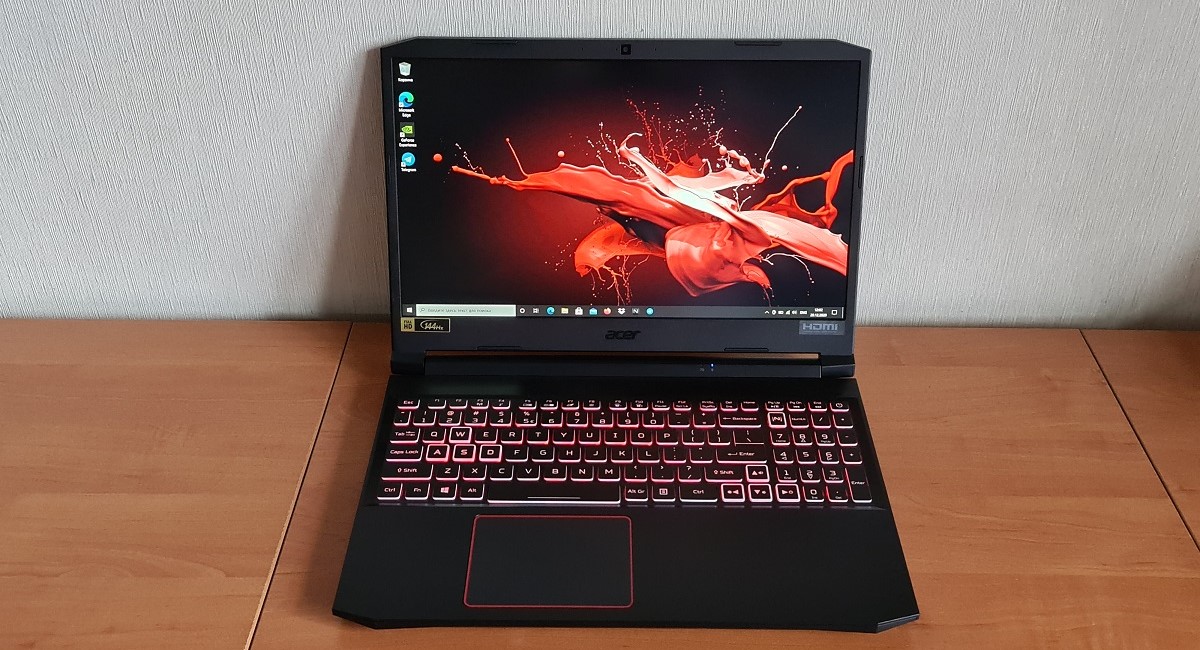 It packs some serious specs under the hood so it can handle the most AAA titles but you may have to drop the settings down a notch for extra smooth gameplay.
You will find the 15.6 – inch 1920×1080 screen is surprisingly good and you won't inverted colours even when you look at the matted display from the extreme angles, it is a little on the dim side but for a gaming laptop under 700 dollars that's definitely not a deal-breaker.
The built-in speakers are decent much better than you'd expect from a budget laptop but you'll still want to throw on some gaming cans for a more immersive experience.
The keyboards feel solid and snappy with really cool backlighting however, the trackpad has no dedicated left and right mouse buttons which can make it a little frustrating. 
The key features are specs, Intel Core i5 9300h processor, Nvidia GeForce GTX 1650, 8GB ram with 256GB SSD and 1TB HDD, display 15.6 inch 1920×1080 resolution running at 60 hertz, twin fans and Acer cool boost adjustable cooling system keeps it running cool especially with its plastic chassis, amazing battery up to 5 hours of battery life, ports- RJ45 ethernet port, HDMI, two USB 3.1, one USB 2.0 and one USB c port. Unfortunately no mini display port.
If you are looking for an inexpensive gaming laptop that balances performance and price without sacrificing battery life then Acer Nitro 5 is perfect for you.
4.) ASUS TUF FX505DT
The fourth product on our list is the ASUS TUF FX505DT, if you are looking for one of the best gaming laptops for under 800 dollars then the Asus TUF delivers some serious gaming performance without much compromise making it an ideal option for you. Currently priced at $740 dollars the TUF FX505DT may be an entry-level gaming laptop but you'll find there's enough firepower under the hood to push 120-hertz refresh rates for ultra-smooth gameplay at full HD resolution and even if you're not clocking 120 frames per second the refresh rate gives you silky smoothness to whatever game you throw its way.
AAA games play flawlessly and look quite amazing. With the IPS level nano edge display, the images are unbelievably clear. The colors are vivid and accurate like you would find on more expensive gaming laptops like the Acer predator Helios 300.
the keyboard has RGB backlighting and aside from looking quite cool, they're optimized for gameplay with improved ergonomics for those marathon sessions so it can take a few knocks and bumps when you're taking it to school or the corner coffee shop. unfortunately, you'll only get about 4 hours of battery performance for a mobile gaming laptop.
the key features are specs, AMD Ryzen 5 R5 3550h Nvidia GeForce GTX 1650 8 GB Ram with 256 GB SSD, performance one of the best gaming performances around for the price, nano edge display 15.6 inches 1920 by 1080 Resolution running at 120 hertz delivering extreme immersion on an ultra-fast display, built tough tested and certified to meet military-grade standards for toughness and durability, immersive audio DTS headphone XY delivers high fidelity 7.1 channel virtual surround sound audio.
If you're looking for an affordable entry-level gaming laptop that delivers some incredible performance with better than average smooth gameplay, then the Asus TUF FX505DT delivers ultra-smooth gameplay at full HD resolution running at 120 Hertz doubling most budget gaming laptops making it a great option for you.
3.) HP PAVILLION 15
The third on this list is the HP Pavilion Gaming 15 laptop which is sold for $900 dollars for a low price you get a well-balanced laptop for gaming office or school.
As for the specifications, this gaming laptop comes with an AMD Ryzen 5 4600h processor with 8 GB of ram, 512 GB SSD internal storage, and Nvidia GTX 1650ti. The processor, SSD internal storage, and great GPU are already a great deal.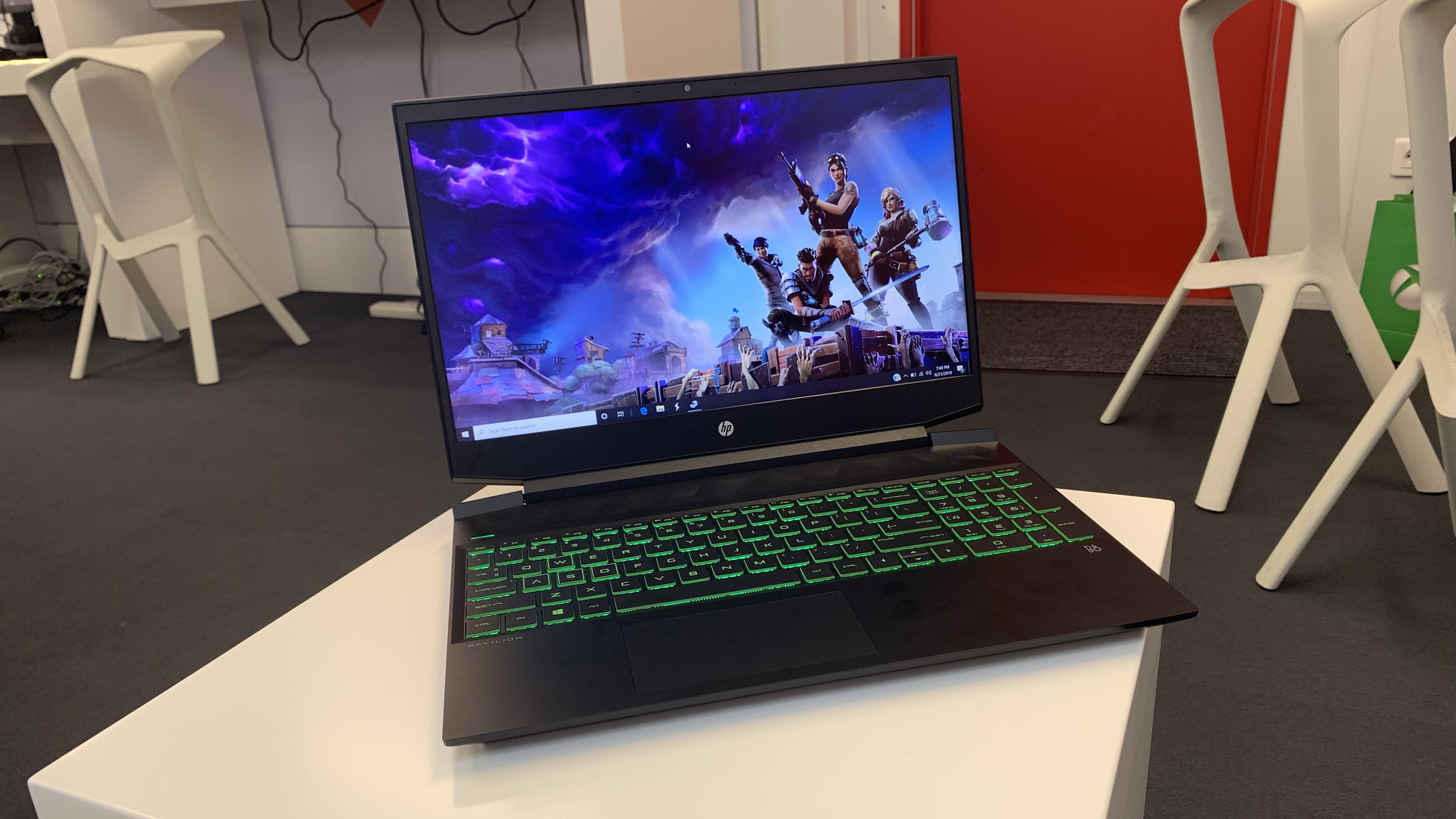 You get a gaming laptop with a nice design, awesome specs, high performance with additional upgrade options. If you buy direct as for performance, it could fire up games like Battlefield 5 and Far Cry 5 with a decent frame rate at high settings and played at 1080p full screen. Less demanding titles won't skip a beat even at the highest detail settings. The downside here, however, is that this laptop doesn't come with gaming-related extras like macro keys or software control for cooling and power plants. However, for a low price, you get a well-balanced relatively thin laptop that's great for gaming and other work-related stuff.
2.) MSI GL65 LEOPARD
At number two is the MSI GI65 laptop which is priced at $750 dollars. For its price, only a handful of laptops can top it. This is the laptop which I am currently using, and I'm totally satisfied with it. 
In terms of specifications, it has an Intel Core i5 9300h processor, 8 GB of ram, 512 GB SSD internal storage, and Nvidia GeForce GTX 1650.
This gaming laptop has an impressive hardware mix for the money with a bright HD screen. It's solid with a not all plastic build. It also has a very comfortable rubbery keyboard that is from SteelSeries and is fully customizable with per-key RGB.
With its specifications you can comfortably play games at 1080p resolution without compromising on image quality settings too much, its output display gives off a bright and colorful picture with wide viewing angles and an anti-glare surface. 
This laptop has really good cooling performance, it comes with its own software knows as MSI Dragon Center which is a user-friendly software that comes with many options to customize the laptop and adjust the cooling fans speed, with two cooling fans positioned in its back corners, in some games the noise level may become noticeable but not pronounced enough above the usual household noise and most of the time we use headphones while playing games, so the noise won't be noticeable.
1.) LENOVO LEGION 5
The number one on this list is the Lenovo Legion 5 laptop which you can buy for $950 dollars this is the most expensive on this list but it's worth your money.
As for specifications, it's packed with an AMD Ryzen 5 4600h processor, 8 GB of ram, 512 GB SSD internal storage, and Nvidia GeForce GTX 1650ti.
This laptop has a somewhat stylish look, thanks to its phantom blue hood combined with the cool legion logo in the top left corner of the lid. It also hosts a four-zone RGB lit keyboard that flows from left to right the 15.6-inch panel has a native resolution of 1920 by 1080 pixels with a good contrast ratio.
The downside here though is that the maximum brightness is low, however, the response rate is good for a 120-hertz panel. Performance-wise it makes full use of its hardware. It can display every current game smoothly while doing a good job in other areas of application like photoshop.
That's everything on this list! Most of the gaming laptops listed here have more or less similar specifications which is why it's always better to look for more features to compare with.
Thanks for stopping by!