What game does come to your mind when I say the term "Horror"? Some may say Outlast which is a pretty good game series, some may say Phasmophobia, a game which burst during the period of 2020, and some may say the classic Resident Evil.
Resident Evil is a series that dates to the 1990's which created a sensation among gamers in the genre of horror. Originally released for Sony's first Playstation, Resident Evil was released in 1996 by the game company Capcom along with Westwood Studios and Nex Entertainment. It is the series which defined the Survival Horror genre as we see today. It was a must have title for the Playstation.
While the earlier Resident Evil games till Resident Evil: Nemesis followed a different camera view, Resident Evil 4 was the game that came with the 3rd Person camera view. It was a game beloved by all getting remakes for the PS4 and Nintendo Switch. The Over-The-Shoulder camera, precision aiming added along with strategic combats, quick-time events (being used at their top-most potential in this installment of the series) and the advanced AI which made you stay on your toes all the time. Seeing Capcom's potential of porting and remastering games, it is no surprise that Resident Evil 4 is getting a VR remake.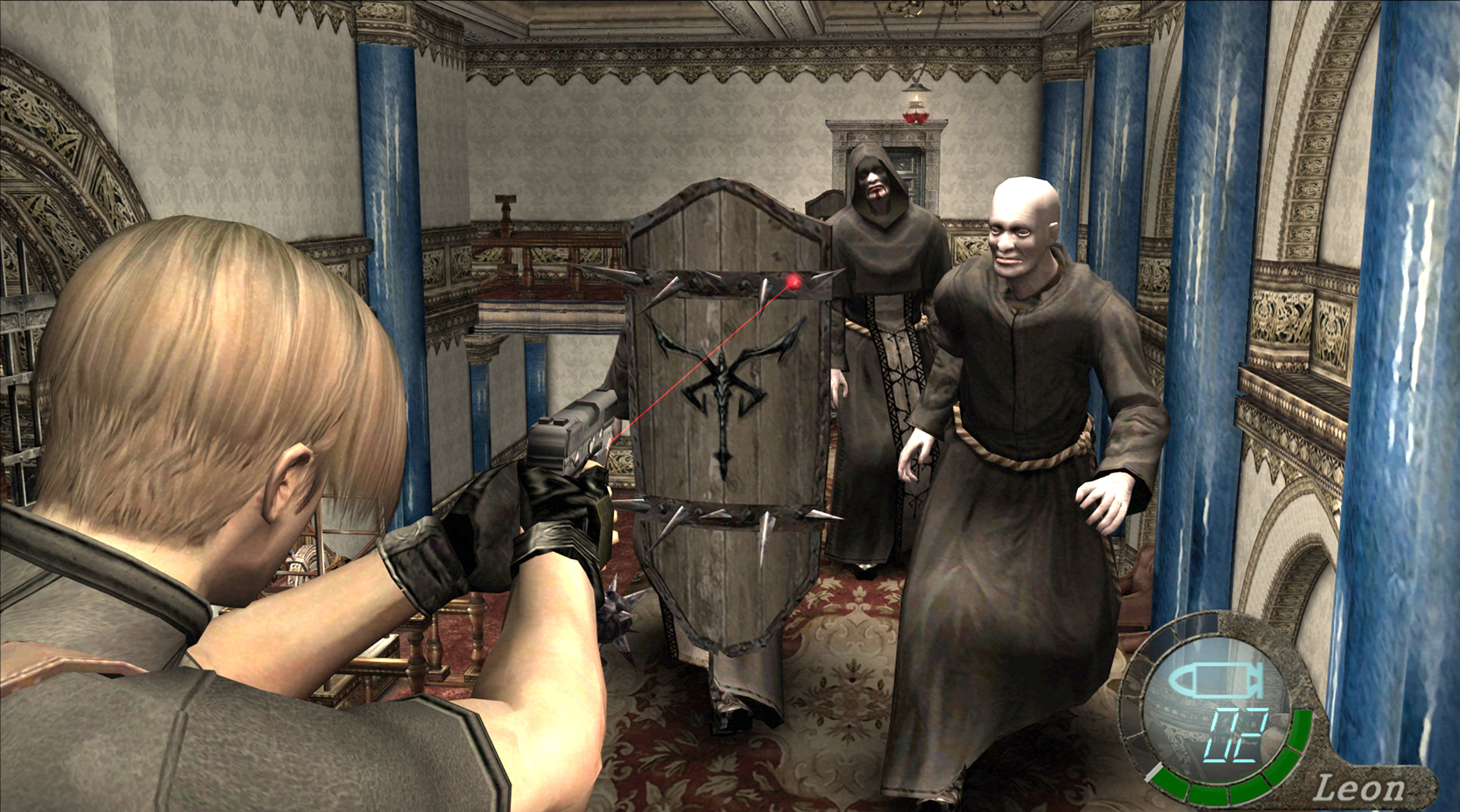 Resident Evil 4 will be rereleased in virtual reality on the Oculus Quest 2 headset. Resident Evil 4's VR remake will be a collaboration between series publisher Capcom, Oculus parent company Facebook, and the independent studio Armature.
Capcom announced the news during a Resident Evil showcase that also comprised a fresh trailer for the non-VR Resident Evil Village. The Resident Evil series has been ported to VR before with the title Resident Evil 7 which made the game debatably petrifying but also a lot more challenging to play. But this is the first full Resident Evil game that seems exclusively designed for VR — and for Facebook's standalone Oculus Quest 2.
The game will launch later this year exclusively on Facebook's Oculus Quest 2 headset, while the exact date is still a mystery. As Capcom's first trailer revealed, it is a first-person VR variation of the 2005 third-person game, with a focus on making weapons and movement feel purer with Oculus Touch motion controllers.
Capcom previously made Resident Evil 7 playable on PlayStation VR, but this is the first full-length Resident Evil game designed for VR.
The Resident Evil 4 remake is part of a larger list of upcoming VR games, including a sequel to the original Oculus Rift title Lone Echo that is releasing this summer, as well as a horror stealth game called Wraith: The Oblivion – Afterlife, which will launch on Oculus Quest and Rift.
Resident Evil 4 for VR utilizes the game's original levels and animations, overhauled with remastered textures, and Oculus says cutscenes will be rendered "in their original format." The developing team of the Armature Studio has added VR-friendly locomotion options like the capability to teleport or walk around a room-scale environment, in addition to using Touch controller analog sticks. The weapons and items from the environment such as the keys now can be picked up physically. They have also added a feature to equip different weapons for each hand. The game enemies will also attack in the ways which are enhanced for the VR first-person combat.
This is not quite the Resident Evil 4 remake that fans have asked for, and non-VR users may still want to focus on a fan-funded remaster of the original game. But it looks like the series' first venture into making games specifically for VR — something that could provide a very different experience than adding headset support to a non-VR game.
Along with Resident Evil 4 VR, Facebook has announced many more games-
Star Wars: Tales from the Galaxy's Edge, Episode 2: ILMxLab's crossover VR game, set in the world of Disney's in-park Galaxy's Edge planet of Batuu, launched at the end of 2020. The game only came with Episode 1, expecting more episodes to be launched.
Star Wars Pinball VR: Zen Games' bundle of eight VR pinball tables also has VR minigames and a whole Star Wars collectible room with things to look at and play with, with an exclusive Mandalorian pinball table debuting in the collection.
Lone Echo 2: A zero-gravity voyage game that has been anticipated for a while is coming to the PC-based Oculus Rift platform in the summer, with the ability to connect a Quest to a PC to play.
I Expect You To Die 2: The escape room-like spy puzzle game I Expect You To Die is one of the best VR games on the Quest. Now, a sequel being revealed.
Carve Snowboarding: The creators of the classic Nintendo 64 game 1080 Snowboarding have a VR snowboarding game that looks entirely like 1080 Snowboarding in VR (can be called a remake in my opinion).
Pistol Whip: Smoke & Thunder: The rhythm game Pistol Whip is getting an update in the summer that is western-themed. A lot of quick shootouts coming.
After the Fall: The next game by the makers of Arizona Sunshine looks dark, zombie-filled and '80s-themed. It will be on Rift and Quest.
What are your thoughts? Tell us in the comments.