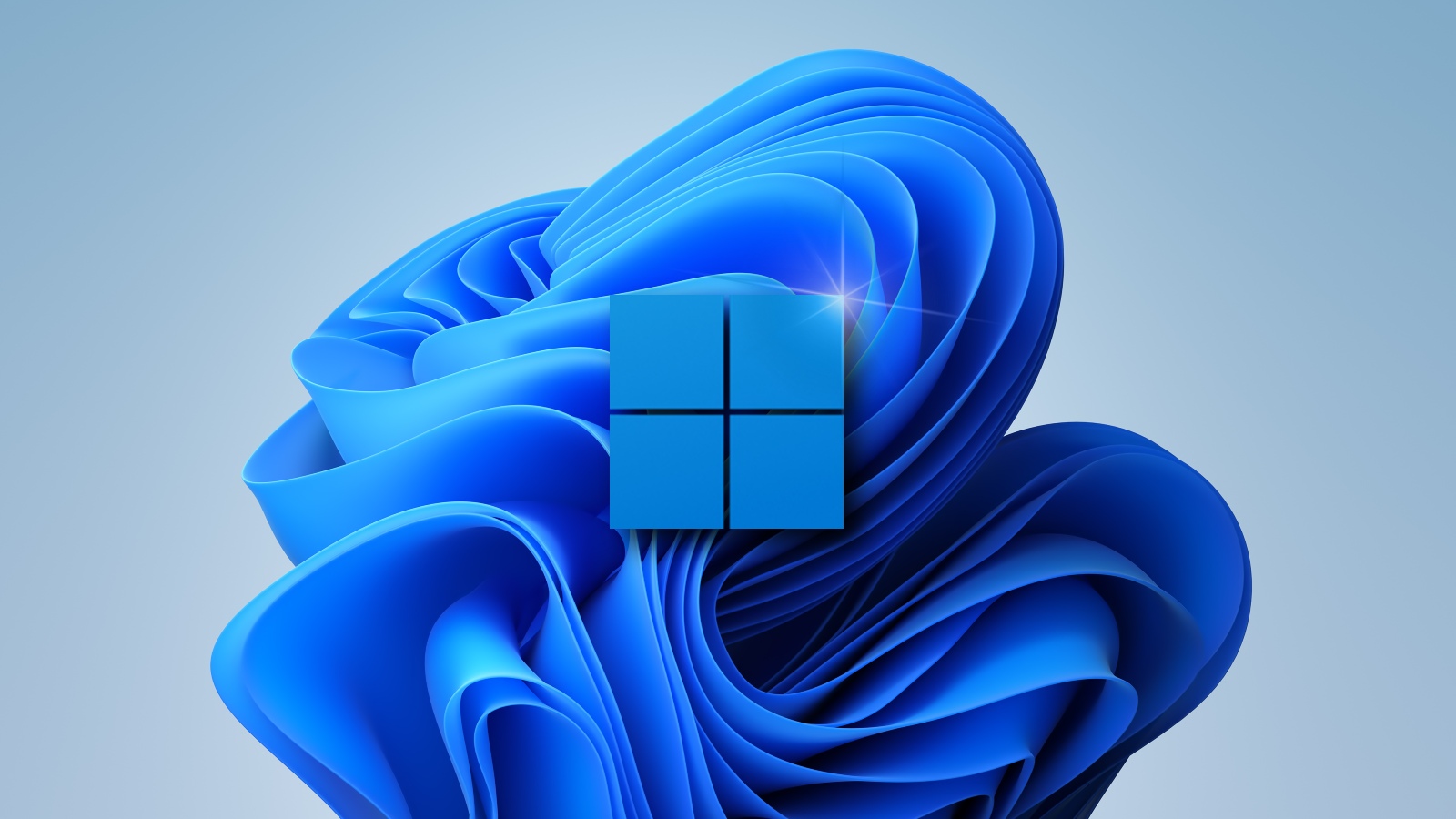 Remember when Microsoft said Windows 10 would be their last Windows release? Eh, not anymore. Microsoft just announced Windows 11 at a virtual event on Thursday. The new Windows comes with a fresh new look (quite MacOs inspired) and many new features.
Here's everything we know about Windows 11, including the price, compatibility, release date, download instructions, and new features.
Release date
Windows 11 will release later around this year, during the holiday season, leading to the assumption of the date as November or December. Windows 11 will be available for download as an early beta next week, followed by a public beta in July. It will be available till 2022. Microsoft plans to release out the beta or an early build in the next insider program. The early build would not be containing all the final features of Windows 11.
How do I upgrade?
Windows 11 will be a free upgrade to all the users who have activated Windows 10, but this is not all. Microsoft listed their system requirements which you can check out here in detail. A CPU with two or more cores and a clock speed of 1GHz or higher is required for your PC to run Windows 11. It must also have 4GB of RAM and at least 64GB of storage. A TPM security version of TPM 1.2 or above and SecureBootCapable support will be required for the PC. To see if your current Windows 10 PC is eligible for the free upgrade to Windows 11, visit Windows.com to download the PC Health Check app.
New Features
Here are few of the features of Windows 11-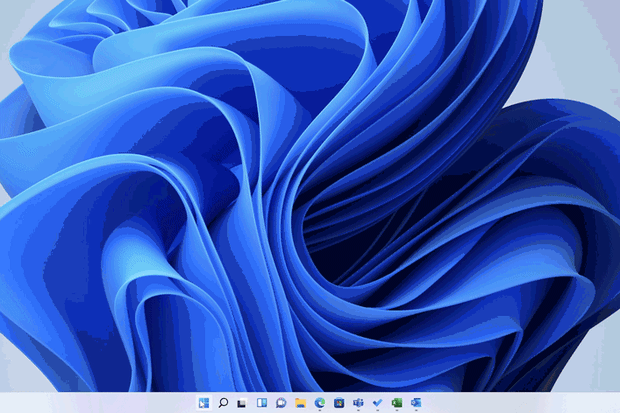 New Design- With rounded corners, simple colors, and a newly designed interface, Microsoft has taken a more MacOs inspired approach to the new windows. A lot of design influence comes from the Windows 10X, which was originally designed for two displays but was subsequently discarded. Instead of a large list of programs, the Start menu now contains a grid of chosen applications and the second grid of suggested documents.
Xbox Gaming Features- The new Windows brings you to focus on gaming with new features only found in Xbox consoles. Auto HDR is coming to Windows 11, allowing app developers to increase contrast and color output without rewriting their games. This would be useful for older games that do not support HDR, such as Skyrim, which Microsoft showed. A DirectStorage API is also included in Windows 11, which speeds up loading times.
New Windows Store and Android Apps- The Microsoft Store are being redesigned to make it faster and simpler to locate the programs you want. Android apps would be available to download directly from the Microsoft Store via the Amazon Appstore, eliminating the need for third-party apps to emulate android.
Snap Layouts, Snap Groups, and docking- Snap Layouts are now available in Windows 11. You may choose the Snap Layout you wish to use so that you can run many apps at once. You could, for example, have two applications side by side, three in columns, or four in a grid, for a total of six options. Snap Groups is a Snap Layouts plugin in which Windows remembers which programs you've been using and lets you group them. If you dock a laptop with an external display, Windows 11 will remember your monitor's layout and allow you quick access to it again.
Microsoft Teams integration– Microsoft Teams will be integrated directly into the Windows 11 taskbar, making it easier to access, inspired by Facetime. By incorporating Teams directly into Windows 11, Microsoft is aiming to make it much more widespread. Microsoft Teams chat allows you to communicate via video calls, text, or voice. Alternatively, you may start presenting right from the taskbar.
Widgets- Widgets are a new feature in Windows 11, and Microsoft Edge and AI drive them. These widgets allow you to quickly check your calendar, weather, news, to-do list, photographs, and more. Widgets provide you with a customizable information feed that you may arrange on your desktop in any way you choose.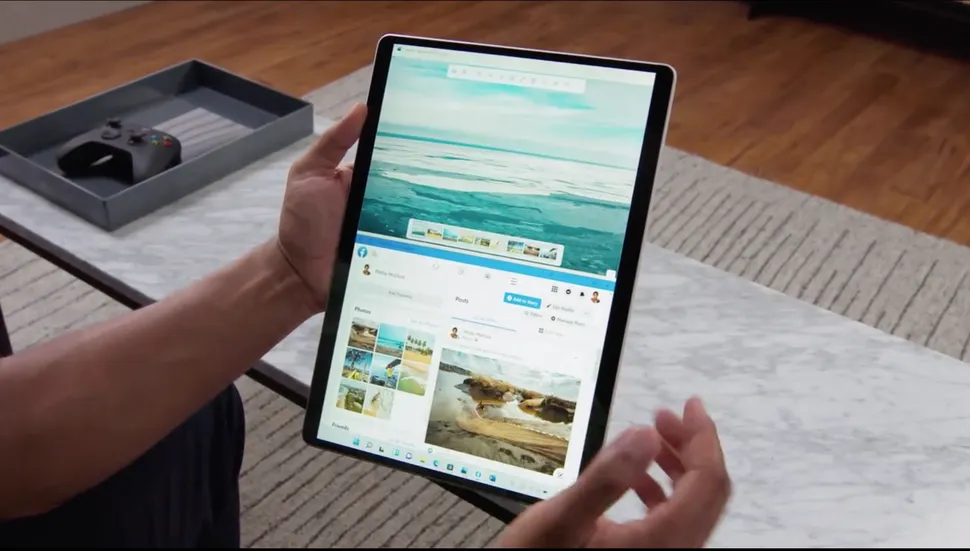 Improved support for touch, pen, and voice- The onscreen keyboard has been updated and made more customizable. If you interact with your Windows 11 computer using a pen or stylus, you can anticipate improved haptics that sound and feel like you're using a real pen. Microsoft promises more accurate voice-to-text transcription and automated punctuation in Windows 11, as well as improved voice recognition for text input. For instance, when you're in a document, you can also use voice commands like "delete that." Microsoft is also increasing the size of touch targets and including visuals to make it easier to resize and move windows and increase the space between icons in the touch bar to make it easier to press the correct item.
Features Removed
(source: Microsoft)
Cortana will no longer be included in the first boot experience or pinned to the Taskbar.
Desktop wallpaper cannot be roamed to or from the device when signed in with a Microsoft account.
Internet Explorer is disabled. Microsoft Edge is the recommended replacement and includes IE Mode, which may be useful in certain scenarios.
Math Input Panel is removed. Math Recognizer will install on demand and includes the math input control and recognizer. This change does not impact math inking in apps like OneNote.
News & Interests has evolved. New functionality has been added, which can be found by clicking the Widgets icon on the Taskbar.
Quick Status from the Lockscreen and associated settings are removed.
S Mode is only available now for Windows 11 Home edition.
Snipping Tool continues to be available, but the old design and functionality in the Windows 10 version have been replaced with those of the app previously known as Snip & Sketch.
The start is significantly changed in Windows 11, including the following key deprecations and removals:

Named groups and folders of apps are no longer supported, and the layout is not currently resizable.
Pinned apps and sites will not migrate when upgrading from Windows 10.
Live Tiles are no longer available. For glanceable, dynamic content, see the new Widgets feature.

Tablet Mode is removed, and new functionality and capability are included for keyboard attach and detach postures.
Taskbar functionality is changed, including:

People are no longer present on the Taskbar.
Some icons may no longer appear in the System Tray (systray) for upgraded devices, including previous customizations.
Alignment to the bottom of the screen is the only location allowed.
Apps can no longer customize areas of the Taskbar.

The timeline is removed. Some similar functionality is available in Microsoft Edge.
Touch Keyboard will no longer dock and undock keyboard layouts on screen sizes 18 inches and larger.
The wallet is removed.
Conclusion
Windows 11 is certainly a big update, but it will take some time. With the new look and features, it is a refreshing take towards design. If you are eager to try out Windows 11 early, you can participate in the beta with the Windows Insider Program. More details here.