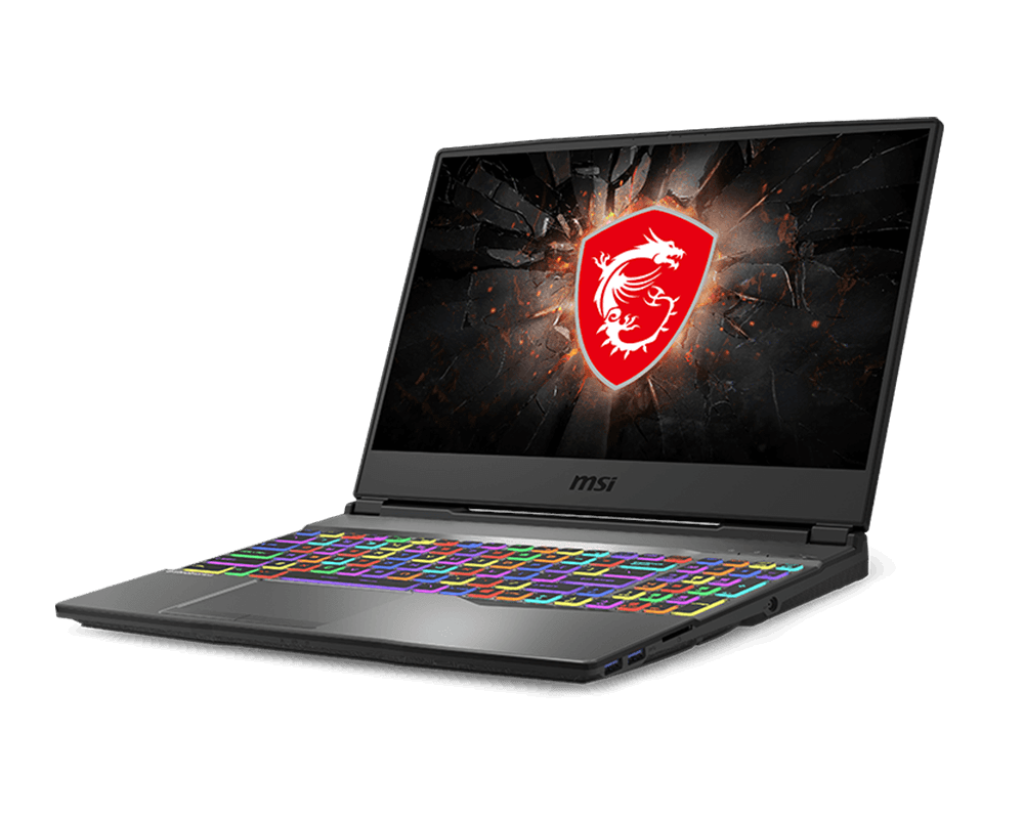 INTRODUCTION
Hello! Today I will be reviewing MSI GP65 Leopard, a gaming laptop with the new mobile RTX 2060 6GB. This is really impressive because the new laptops with the RTX Series have been coming out recently. Many MSI Laptops cost more than usual. We will talk about why MSI Laptops are better than Asus and Acer. First, let's talk about the specifications. The laptop weighs around 2.3 KG.
Specifications are as follows ➡️
Up to 10th Gen. Intel® Core™ i7 Processor ( 10750H )
16 Gigs of Ram with 3000Mhz Frequency/Speed. ( Max 64GB upgradable. )
Max 64GB Max Capacity Upgradable
512 GB SSD NVMe PCIe Gen3 SATA
1TB HDD 7200 RPM 2.5 inches
NVIDIA® GeForce RTX™ 2060 115 Watts, with 6GB GDDR6 Graphics Memory
15.6″ FHD (1920×1080), IPS-Panel 144 Refresh Rate (Hz) 357.7 x 248 x 27.5 mm
AC Input : 100 – 200 V – 3.5 A 50-60Hz
DC Output : 19.5V — 11.8 A 230.0 Watts
IMPORTANT PLEASE READ
This laptops charger is not compatible with the normal outlet which is used for phones, notebooks. This will only be compatible with 16A Outlet which will look like this:
LAPTOP FEATURES
KEYBOARD
This laptop has a fully customizable backlit keyboard, meaning it has a Per-Key RGB Steel Series Keyboard! How awesome is that! Here is a picture of the UI and how you can customize your keyboard. They are also fully customizable animations that are mind-blowing.
I have spent hours and hours playing around with this keyboard's colors. You get 8 slots to customize. The keys are They are default modes that you can customize. Here is the preview of all the keyboard's default modes.
AQUA
The first mode is aqua, This literally looks like water flowing on my keyboard with the room lights off.
CHAKRA
Chakra is also a very good animated mode, it has a gradient of blue, purple, green and pink.
DRAIN
Drain is also a very good mode, it immerses from nothing to spreading out to all the keys evenly.
FREEWAY
The freeway is one of the best animated modes in my opinion, it spreads through out the keys in a horizontal way.
GOLD SPLASH
The Gold Splash mode is a good mode, but I didn't really like it, The gold color moves through all the keys in a horizontal way.
PLAIN
The plain mode is self-explanatory. It's a plain mode with no colors and just a static color which you can choose. I personally use this mode to customize my own animated presets modes.
RAINBOW SPLIT
The rainbow split mode is also one of the best modes in the default options. It has a smooth gradient of light blue, green, purple, and yellow. They spread out evenly throughout the keys in a square shape.
ROULETTE
Roulette is an excellent mode as well. It looks like two colors are chasing each other. The colors included are red, blue, yellow, cyan, and pink. This mode is similar to Aqua, but the aqua mode is better, in my opinion.
MSI DRAGON CENTER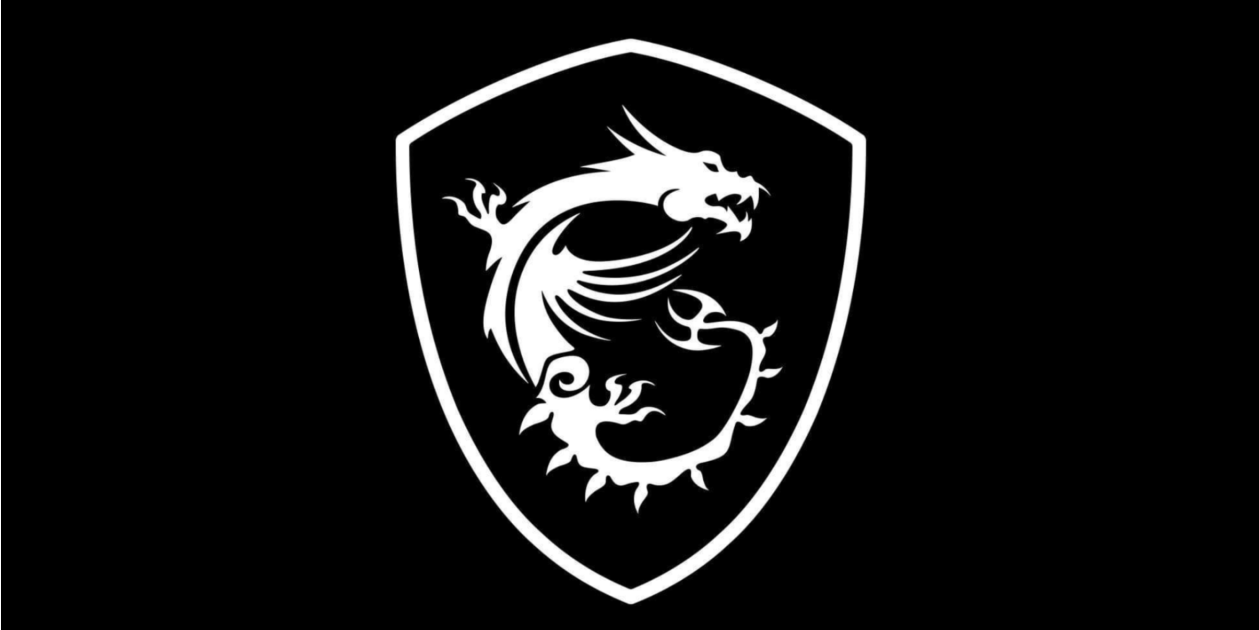 The MSI Dragon Center app is designed to control the settings of the gaming experience on the laptop. It is preinstalled into the laptop, but you need to uninstall it and download it again, as the preinstalled software does not work properly and has many bugs and glitches. Here is the download link to download MSI Dragon Center App directly from the Official Website: https://www.msi.com/Landing/dragon-center-download
I recommend you to use my configuration in MSI Dragon Center as I have professionally configured it for both performance and long life. I will share my Power Plan settings also.
Please turn off the Gaming Mode Option from the Main Menu, the gaming mode option will completely boost your laptop for the best performance, But you will fry your laptop from the inside and make it unusable for the long run. The temperature differences were extremely high between Gaming Mode Off and Gaming Mode On, and the FPS Differences were low in between them. (Gaming Mode On being the higher temperature) Without gaming mode, I had around 65 – 70 degrees C playing Counter-Strike: Global Offensive. When I turned on the gaming mode to test it, my temperature quickly went to 86 – 92, which is dangerous. I had 150 – 180 FPS on a Valve Deathmatch without Gaming Mode and 160 – 190 with gaming mode, so here it is recommended you don't get greedy for the little performance boost and fry your laptop.
Head down to User Scenario and set the mode to Balanced. The balanced mode brings a balance between the performance and battery. I play all of the games using Balanced mode, like CS: GO, SAMP, etc. as I don't play any AAA Games regularly, I played Red Dead Redemption 2 with Extreme Performance mode, and I had Max 80 Degrees Temperature for GPU and Max 80 Degrees for the CPU. The Extreme Performance mode does not affect your temperatures until you overclock your GPU while using this mode. After that, it increases the Fan Speed to the max to lower the temperatures. Please do not use Extreme Performance all the time and only use it while playing AAA Games. I repeat, ONLY AAA GAMES. High fan speed all the time can make your fans dry out faster and cause problems. So use balanced mode or silent mode while you are doing normal computer tasks, like writing this article.
General Settings are pretty self-explanatory, Turn the webcam option off if you don't use the webcam at all, The crosshair mode will show a circle crosshair in the middle of the screen. You might think this is pretty useless.. psst.. here, Don't tell anyone, but you can use this crosshair and have a crosshair while your AWPing in any game… You can be a no-scope god!
The Game Highlights mode requires you to download the MSI Companion app and save your godly moments in any game. I don't personally use this option as I prefer NVIDIA Shadow Play.
Head down to Tools Section, now listen carefully. If you use your laptop with the adapter plugged in all the time, Charge your battery up to 95, or 90, And switch to Balanced Mode in Battery, This will lock your battery percentage at 90. This is recommended for the best battery life. If you keep charging it even though it is at 100%, this might problem your battery and affect your battery life. Trust me. I learned this the hard way. Whenever you want to charge it to 100 again, you can switch back to Best for Mobility mode.
In the Monitor section, you can take a look at your GPU and CPU Temperatures. Unfortunately, the GPU Temperatures label is bugged and shows N/A sometimes. But it's alright. If you have everything right, Your laptop's IDLE temperatures should be 45 – 55 degrees celsius.
Do not use the Free Up Memory Button. It's kind of glitchy.
POWER PLAN SETTINGS (OPTIONAL)
WARNING
This setting will limit your CPU from using all of its cores to its maximum potential, and these settings will cause Frame Rate drops. (5% to 8%) But it will make your laptop even safer and more usable for Long Run.
The power plan settings manage the power being used. These power plan settings that I used are completely optional. These settings that I use are optimized for low temperatures and are not optimized for High Performance.
Head down to search, and search for "Edit Power Plan," Once you enter the tab, click on Advanced Power Settings and make sure you are on Balanced (Active), Scroll down a little bit, and find a drop-down list called PCI Express, Once you open it, Click on Link State Management drop-down list, You must see two options for On Battery and Plug-In, You must make them both Maximum Power Savings.
Tab out of PCI Express, Right below it. You can see a tab called Processor Power Management, Open Minimum Power Management, and Set both to 5%. Now open Maximum Power Management.
Make Plugged Into 95% and On Battery to 100%, Don't go below 85% or 90%! It might give you BSOD (Blue Screen of Death, with the sad face.) or restart your laptop.
PERFORMANCE
Note : The performance results are from the above settings that I have given.
The performance is god-like on this laptop. For a mobile RTX 2060, it is mind-blowing to have such awesome performance on a laptop.
Red Dead Redemption 2 🎮
Settings – HIGH-END (NOT ULTRA SETTINGS)
Frames – 60 -75
Temperatures – Never crossed 80, No cooler, Room Temps around 28 – 32.
CPU Temperatures while Playing – 65 – 75.
GPU Temperatures while Playing 75 – 80.
All Results are from MSI After Burner and Riva Statistics Tuner, click here to benchmark your performance.
The Laptop surprised me as there is not a little thermal throttling running such a high-end game/AAA Game on a laptop. Every laptop that I have played with has thermal throttled. The air vents were perfectly designed. A huge percentage of gaming laptops cannot run Red Dead Redemption at a stable 60 frame rate. So laptop cooling management system is perfectly designed. In fact, all of MSI's Gaming Laptops have the best Cooling System.
Counter-Strike: Global Offensive 🎮
I know, I know what your thinking. It's a 2013 game. But I still decided to put it in here because there is not a single benchmark on this game on GP65. So here is the performance.
Settings – L0W-END (I PREFER FPS OVER QUALITY IN CSGO)
Frames – 150 – 200
Temperatures – Never crossed 75, No cooler, Room Temps around 28 – 32.
CPU Temperatures while Playing – 60 – 70.
GPU Temperatures while Playing 65 – 70
All Results are from MSI After Burner and Riva Statistics Tuner, click here to benchmark your performance.
CS: GO is not a AAA game, so I expected this performance, The FPS was really high, and the 144Hz really gave me a new perspective on CS: GO.
BANG FOR YOUR BUCK?
After reading about this laptop, you have to decide whether you want to buy it or not and what price you are buying it for. If the price you are buying it for is above 1 Lakh INR/ or 1,364 Dollars above, I suggest you wait for the price to drop down or sell because I got this product from Flipkart for 96,899 INR, which is 1322.50.
PROS AND CONS
Excellent Performance
Top Class Cooling System
Durable Keyboard (Membrane Keyboard)
Per-Key RGB
144Hz Screen + Vibrant Display
115 Watt GPU
MSI Logo Backlit
High-Resolution Audio with Nahimic Companion
Finger Prints easily getting on the Laptop and are hard to remove without a spray. ( Finger Print Magnet )
USB Ports on the left too small, Could not fit my mechanical keyboard (Gold Plated), Ports on the right are wonderful.
Samanth ✍️
Important Links :