The game dev interviews have been coming thick and fast lately, which is a good thing! We need more attention to these wonderful smaller studios because that is where a lot of recent gems have been uncovered.
I return today bringing another interview, this time with a fascinating Hungarian game dev team in Silverforge, indie RTS Five Nations creators. Boasting a fully voiced campaign of 56 missions, diverse units and factions, skirmish modes, and map editor, this is a fantastic breakthrough in the indie RTS scene. I've been playing a lot of it lately and have been impressed by it so far. It packs a punch and is well worth its modest 20$ price tag. Click on the promotional image down below to go to Steam, and you can pick it up!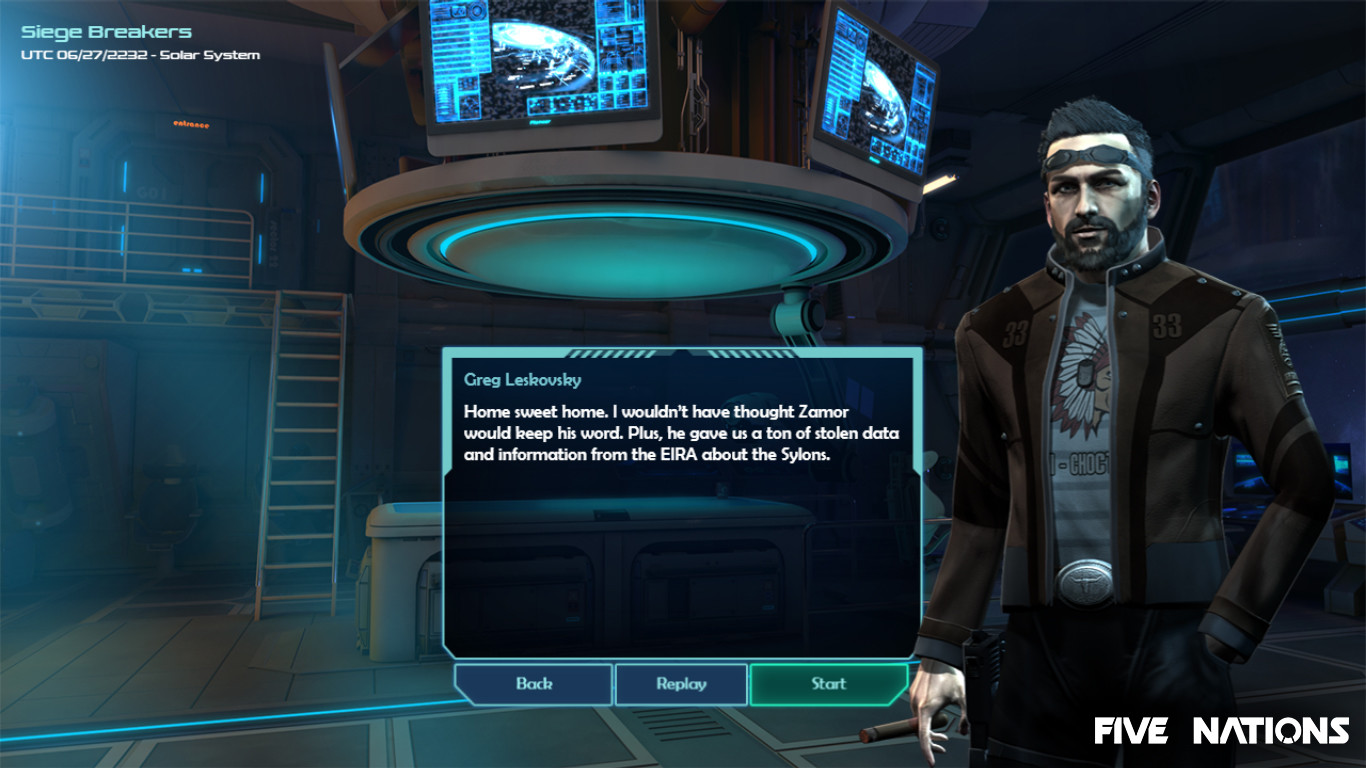 First of all, tell me about yourself! What do you do?
Before all else, thank you for the opportunity. I work as a full-time creative director and member of the board in Senso-Media, a Hardware manufacturer and Software developer company from Hungary, which I had founded with my friends 10 years ago. After we set Senso on its own feet, I searched for new challenges, and I was determined to make my childhood dream come true – to develop a video game.
Five Nations started as a hobby project but escalated into a passion that consumed all of my off-hours free time, which doesn't bother me at all.
What does being a game designer actually mean?
For me, this is the real way to unleash my imagination. Create a world with characters, life stories, dramas, and of course, enjoyable gameplay.
There has been a great deal of controversy in recent years about microtransactions in gaming. Not so much an opinion, but why do games tend to cut out content to sell later as DLC and loot boxes? Is it to do with development costs? Or is it time-related?
I personally didn't like microtransactions, although I know they are extremely profitable if you are a video game developer company.

DLC, however, is a great way to continue the story and give extra features/challenges for the players in a win-win situation for both the developer and the actual fans. Of course, if the main game can also be said to be a complete version, not an "EA release."
We thought many times about releasing the first 2 chapters as the main game and add the other chapters as DLC during the development due to funding reasons. But fortunately, we discarded this – I think Five Nations wouldn't have been equally well-received if we follow this path.
Tell us about your current project.
Five Nations is a real-time sci-fi strategy game for the PC platform, which pays tribute to the greatest old-school RTS games such as Starcraft, RedAlert2, and the classic Age of Empires series. Encompassing tactical combat in space in real-time mixed with micromanagement of economy, construction, and production featuring various single-player modes.
As anyone who creates anything, we must all deal with criticism from consumers. How do you go about it, particularly in the prolific and viral standard of gaming today?
We always honestly said that we are not a professional studio. We are just 2 friends who really like the RTS genre and want to make a game which could give several hours of enjoyment for people like us. We are open to all criticism from which we can build our game better and better.
We are active at our discord and steam discussion forums as much as we can and try to answer everything.
We have quite a magnificent (and patient) community from whom we get a ton of great requests and suggestions – we will update the game with new features patch by patch to reach the viral standard typical today.
What advice would you give budding developers into taking the plunge into game design?
Never give up! There will be plenty of difficult situations, especially if you are a low-budget indie studio, but never give up. Keep pushing the project forward and forward even if your faith is shaken.
If you still have time to play video games, what are some of your favorite ones to play?
Starcraft, Age of Empires series, Heroes of Might and Magic 3.
What inspires you to do what you do?
I have a 7 years' older brother. Back in my childhood, computers were really expensive, especially in Hungary. My brother worked hard in his student years to buy a C64 and a PC a few years later. He allowed me quite a bit of time to play, so I always watched him playing for lack of a better one. Everything was mystical. I had started to draw what I saw on his computer and wrote scripts and descriptions based on what I understood from those games.
Maybe that's where it all came from.
What is the hardest part of your job?
Marketing, I really hate that, but I must to do to reach our possible players.
What was your favorite thing about game development? Is there anything you find difficult or challenging in dealing with the struggles?
Creating new units, testing them giving them some characteristic.
Five Nations is a self-funded project invested by my partners and me. We have to make a ton of compromises to finish the project.
I have started the project with one of my best friends. Unfortunately, he left the production due to private reasons. That was a really challenging period in the development as well. Fortunately, Máté took the development from him and finished the project.
What lessons have you learned from your first game?
There should always be a plan B as well. Put more emphasis on marketing.
What are your future project(s)?
For now, we are focusing on Five Nations to put more features in it. We also planned an expansion and DLC campaign as well. Our biggest dream is to integrate the Multiplayer mode.
If you couldn't be an game developer, what ideal job would you like to do?
There is none!
What is your ideal video game if money and time was no object?
Five Nations 2!
Many thanks for the opportunity, guys! Five Nations is an impressive foray into RTS from a small developer, and I'm looking forward to sharing more thoughts on the game in future articles. For now, stay safe and have fun!